[vc_row][vc_column width="2/3″][vc_column_text]
CropTech s.r.o. company emerged from the CropTech startup, which developed in the Startup Center TUKE and later the Incubator TUKE. Its current goal is the development of automation "All in One" units within the framework of precise farming. Its original ResponzIO 1.0 product was modified to the IoT product with the aim of developing ResponzIO 2.0 as a fully multi‑operable IoT "gateway" / "controller" product.
The development of the MVP version of the product has been completed and testing is underway in internal conditions. Start of mass production of the product is expected.
CropTech will be the first company on the market to offer a control unit whose packaging will be made of PLA bioplastic. We believe that this will bring us closer to environmentally minded customers and introduce the standard in the field of today's consumer electronics packaging.
The sale of the product directly to B2C is being prepared, yet B2B sales to distributors in individual EU countries and beyond are expected as well.
[/vc_column_text][/vc_column][vc_column width="1/3″][vc_column_text]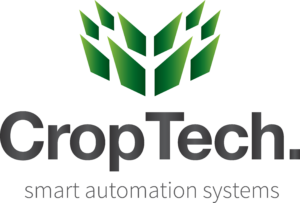 CropTech, s.r.o.
Contact
Marian Dandul
(CEO & Brand Evangelist)
e-mail: info@croptech.com | marian.dandul@croptech.com
web: croptech.com
[/vc_column_text][vc_empty_space][/vc_column][/vc_row]