[vc_row][vc_column width="2/3″][vc_column_text]
Startup deals with innovative biological extraction and treatment of primary and secondary minerals. Startup offer metals extraction from:
ores – in order to replace the hazardous methods used so far,
mining waste – in order to remove these environmental hazards, but full of precious and valuable metals,
mineral raw materials – to remove impurities and improve quality.
This is achieved by an ecological and zero-waste method of innovative way of bioleaching. The result is local sources of metals and high-quality minerals for industry instead of imported raw materials. By this startup offers benefits not only for deposit owners and industry, but also for the environment through significant CO2 reduction and completes the cycle of the circular economy of raw materials. The by-product of the process is an organic biofertilizer suitable for local agriculture.
Note: ekolive – formerly known as BioMobile

[/vc_column_text][/vc_column][vc_column width="1/3″][vc_column_text]

ekolive s.r.o.
Contact
Darina Štyriaková
e-mail: ekolive@ekolive.eu
web: ekolive.eu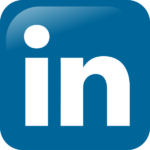 [/vc_column_text][/vc_column][/vc_row]